2022 2023 GoFundMe Campaign
Thank you for your continued support of the library.
Your contributions play a critical role in helping to defray our operating costs and sustain our mission to serve the community. This year we have again created a GoFundMe campaign.
Also this year we anticipate the basement renovation to be completed for real in 2023.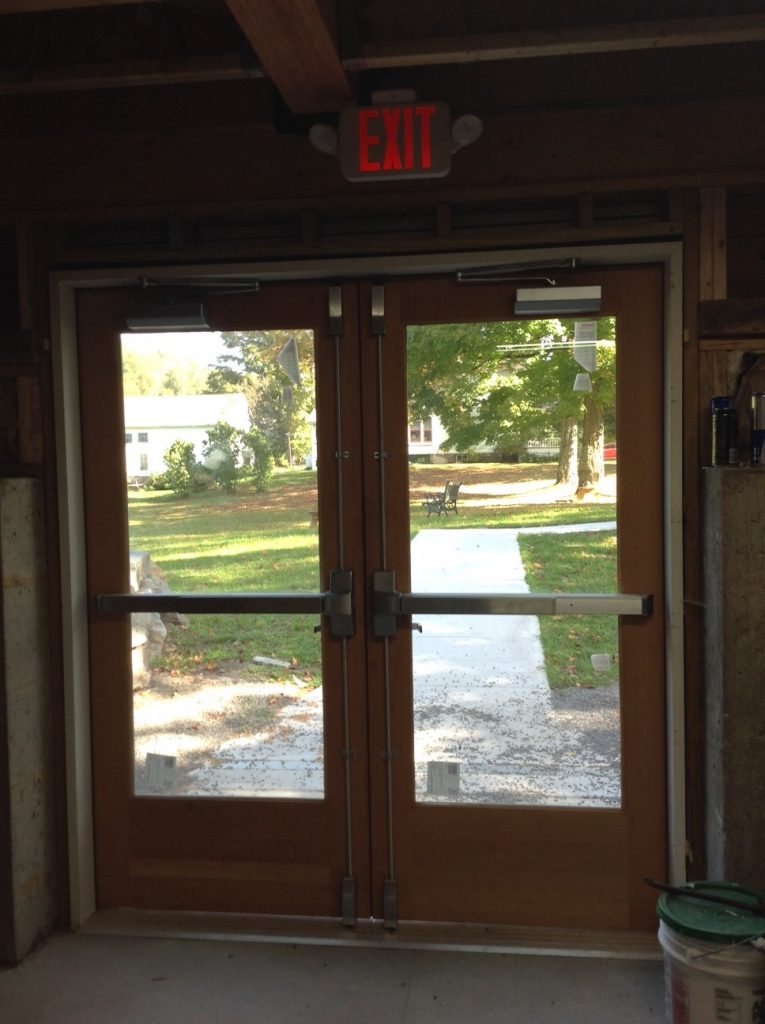 Seen here is a picture of the basement doors – looking out. In 2023 we anticipate basement renovation to be completed. At that point we will invite the community inside to see the full renovation, and to see the space as it can be used for meeting and programs. We anticipate additional library sponsored community events as well.
The link to this year's campaign is here:
click the button, then click the link
Please consider donating. Any donation amount will be greatly appreciated and will benefit the library and the community.